Pressure Washing In Preston.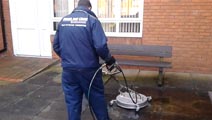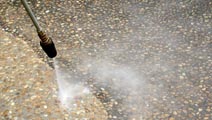 Although fairly maintenance free, patios, driveways and flagged areas can become very dirty and discolored overtime. Here at Reach and Clean we have the solution for you're home or workplace.
Utilising state-of-the-art commercial pressure washing equipment and the right environmentally friendly solvents we can wash away that dingy look, leaving you with a revitalised building, entrance, driveway or garden area. We also service commercial and industrial clients throughout the North West.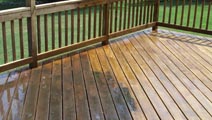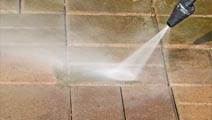 Aswell as providing safety advantages, pressure washing helps to maintain the appearance and value of your home. Periodic pressure washing of exterior surfaces is recommended. This may include power washing your patio, decking, paths, and driveways.
The frequency of cleaning will depend on local conditions as they are constantly exposed to harmful elements, both man-made and natural. Cleaning can greatly slow the ravages of nature and help to preserve, enhance and maintain these exterior areas.
Paths & Driveways.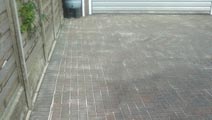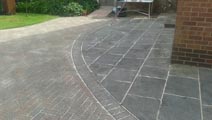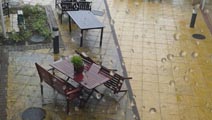 Reach and Clean will restore your surfaces to their former glory, leaving you with a good first impression for your property or business.
We pride ourselves on the high quality of our workmanship and believe that the old fashioned virtues of honesty, punctuality and reliability are of paramount importance. Customer satisfaction is top of our priority list as we rely on repeat business and recommendations, therefore you will always get the best out of us on every occasion.
As you can see in our before and after picture a specialised clean with the right equipment can bring a new lease of life to your garden areas and also make it safer for all those that may use it.
Call us or Request a Quote for Pricing & Details.
Get a FREE Quote.
Tel: 07548 122 209

Pressure Washing!
Deep Clean Service!
Professional Pressure Washing? Our equipment is capable of removing years of built up algae and grime. Specialising in residential & commercial properties .